"Discover how I can help you score 7.0, kill exam nerves and prepare for overseas study"
Welcome to The IELTS Coach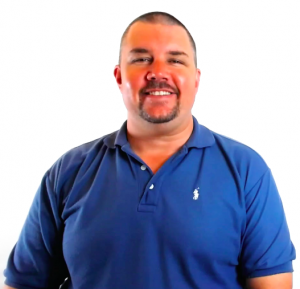 Hi there. My name is Lee Fritze and I provide IELTS coaching to test candidates. I have been teaching English and helping students for more than 15 years. Since 2010 I have been focussing on preparing students for the IELTS exam.
I believe in making my IELTS lessons structured and easy to follow.  If students can follow the steps in my lessons then it is easy for them to use those steps in the exam.  My IELTS lessons focus a lot on strategy for each part of the test and vocabulary building.
What is this website all about?
TheIELTSCoach.com is designed to guide students and provide support and advice for everything related to the IELTS exam. Here is just a short list of what you can expect to find on this site:


New and updated information about how to to perform your best when it comes time for you to do the IELTS exam.

A community of English language learners around the world who can encourage you give advice that has worked for them.

Weekly IELTS specific practice tasks are that just like real IELTS test questions - with sample responses.

Step by step strategies and tips for completing all sections and question types in the IELTS exam.
This website and the resources are here to help you learn and improve.
Want free IELTS practice materials?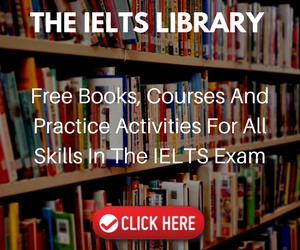 During the last 15 years of teaching English I have developed hundreds of worksheets and activities for my students. Many of those IELTS specific activities are now available online in The IELTS Library.
The library is a place to get practice tasks, learn valuable test strategies and connect with other IELTS learners. Access to the library is 100% free, for more information check out The IELTS Library.
"Doing well on the IELTS exam requires more than just practice test after practice test"
What is your IELTS speaking score?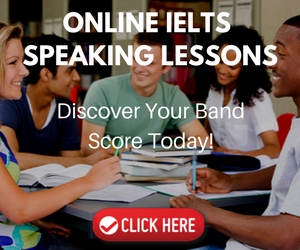 I help my students prepare for the IELTS speaking exam by providing authentic practice speaking tests with valuable feedback and estimated band scores.
All of my online Skype lessons are recorded so that students can watch and see what they are doing wrong. I provide specific feedback that is sure to improve your score. For more information about my online lessons go to this page --> IELTS Speaking Test On Skype.
Need help with IELTS writing?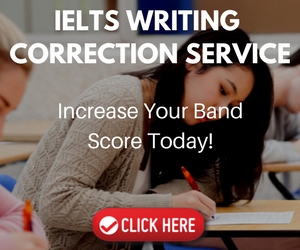 Get specific help with your writing skills that are guaranteed to improve your writing band scores. This Skype writing course will give you the confidence you need to excel in the IELTS writing exam.
I only accept a limited number of students at one time. Each course includes five 45 minute lessons. All online writing lessons are recorded so you can watch and review the feedback. For more information about my online writing course visit --> IELTS Writing Correction Service.
Do you need 8.0 in IELTS Listening?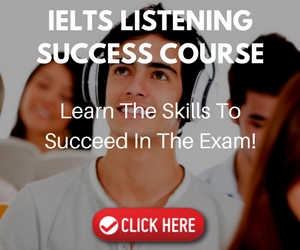 Learn the specific skills you need to understand and answer IELTS listening test questions.  This online, self-paced, video course will show you step-by-step how to succeed in the listening exam.
When you join the course you get lifetime access to the videos, PDFs, practice tests and support from the IELTS coach.  For more information about this course visit --> The IELTS Listening Success Course.
Join 11,000+ other learners!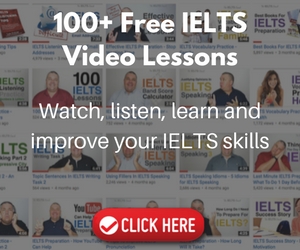 Every article, worksheet, course and video on this site is designed for one purpose, to help you improve your IELTS band score. On this website, Facebook Page and YouTube Channel you will find students just like you, studying and working hard to improve their IELTS results.

Join the community on YouTube and get access to IELTS video lessons for members of The IELTS Coach community. These online lessons are 100% FREE to watch.
How can I help you?
I really do want to help students with their IELTS test preparation. If you have a question or would like some specific advice please send me an email. I try to respond within 3 working days.
Email: LeeFritze(at)TheIELTSCoach.com
Let me know what you would like to see on this site.  Please share this page on social media so your friends can improve their IELTS score too.