I have been teaching IELTS for more than 5 years and over that time I have met a lot of successful students. I think sharing the IELTS success stories of real candidates can help motivate and inspire current candidates.
This IELTS success story will be the first of many articles which will provide inspiration, practical advice and a sense of hope for students preparing for the IELTS exam.
An IELTS Success Story: Meet Ms. Hop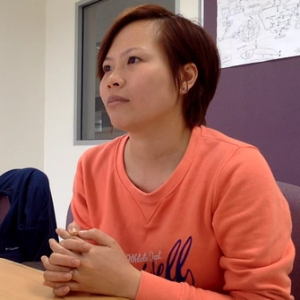 Meet Ms. Hop. She is a Vietnamese woman who studied for almost 20 hours with me as a private 1 on 1 student. Hop had spent several years studying and working in Australia before I met her.
She came to me because she needed help to achieve the required IELTS score for immigration to Australia. Despite living in an English speaking country and possessing good communication skills, Hop found it difficult to get 7.0 or higher for each IELTS skill.
Getting help from someone else helped me see exactly what I was doing wrong
Hop got serious about her IELTS preparation about 5 months ago but still couldn't reach her target. She had taken the test 5 times before I met her. After studying with me for 10 hours, she took the test again, still no result. Finally after 20 hours of 1 on 1 study with me and 7 attempts at 3 different test centres Hop was overjoyed to get 7.5 overall with all scores above 7.0.
Without a doubt, Hop's biggest challenge was with the speaking exam, she struggled to get consistent results in this test. Hop says that her lack of speaking practice is what made it difficult to feel confident in the exam, she also says her pronunciation lets her down.
I now realise the importance of keeping a study schedule and not giving up on my goals
After finally getting some 1 on1 help, Hop now understands how important this was. It really helped her to know exactly what she was doing wrong and how to do better from an experienced IELTS teacher. Working on your own can only get you so far, the last few tips are what helped her finally reach her target.
Hop was a very good student and did many things correctly. With the help of her husband, she kept to a strict study routine. She was very good at error correction and was knowledgeable about the exam. However, she did need to make a few changes in how she approached the speaking exam.
Getting a good IELTS result now means that I have a lot of opportunities that I didn't have before
Now that Hop has finally achieved her desired IELTS score she is preparing for the opportunities that now await her. This means applying for immigration to Australia and making a more permanent move overseas. She is fully aware that without a good IELTS score these new opportunities would not be possible.
Lessons To Be Learned:
Hop's example highlights a few important things that candidates need to understand.
1. Doing test after test will bring the same result, how you study needs to change before your result will change.
2. Sometimes you can't do everything on your own, don't be afraid to ask for help.
3. And the final lesson students can learn from Hop's example, don't give up, your continued effort will be worth it in the end.
Do you want to become an IELTS success story?
Use Hop's story as an example to follow. What things did she do well that you can also do? Use the resources on this website as well as other IELTS practice materials and you too can become an IELTS success story.
Get 1 on 1 IELTS coaching and start your journey towards IELTS success. Click here to learn more about how IELTS coaching can help you.