Enter your name and email address and you will be given instant access to the
IELTS SPEAKING TIPS

We value your privacy and would never spam you
Enter your name and best email address and you will be given instant access to the 
IELTS SPEAKING TIPS
IELTS Speaking Resources & Practice Materials
Hello and welcome to my IELTS Speaking Resources page. This page is the best place online to find IELTS speaking resources and practice materials.  Please check this page for updates as I am always adding new IELTS articles, worksheets and links.
As with all of the other material from The IELTS Coach, these resources are only useful if you use them and take action.  Don't be passive and just read through the worksheets and articles. Please print them out and fill them in.



IELTS Speaking Test Articles
These articles offer information that will you get more specific speaking test practice.  Check back here every month as I will post more articles to help you in your IELTS speaking practice.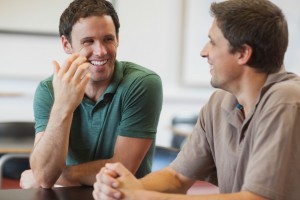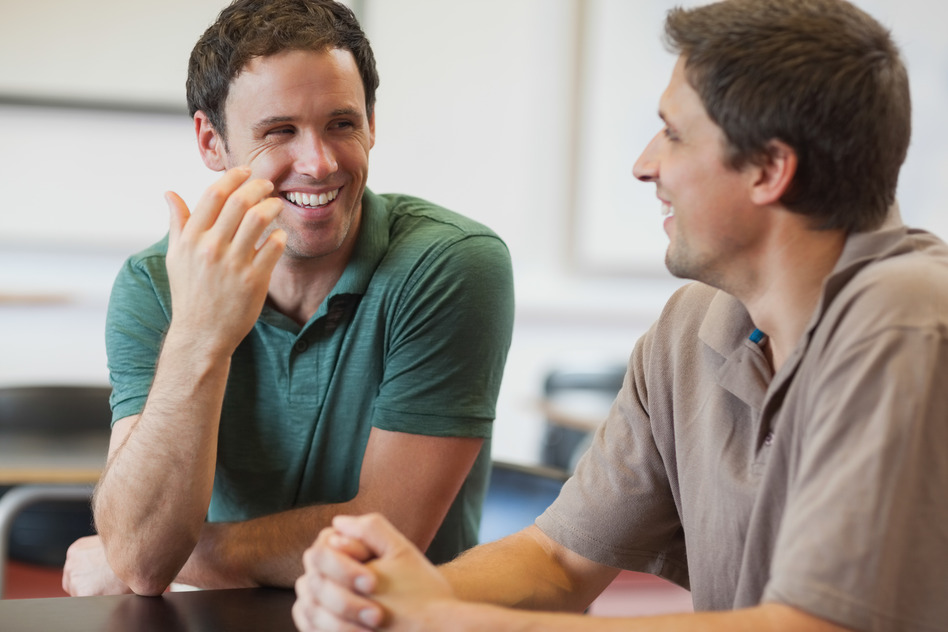 The IELTS Speaking Exam - A Complete Guide For Candidates
How To Find Skype Speaking Partners For IELTS Candidates
Skype English Lessons - Make Them Useful For IELTS Candidates
Where To Find A Skype Speaking Partner For IELTS Candidates
IELTS Speaking Band Scores - A Full Explanation
Get more speaking info in The IELTS Starter Guide
"Be an active student and practice every day"



IELTS Speaking Test Downloads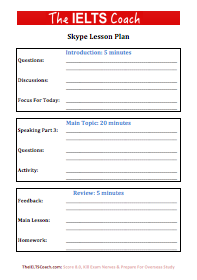 Use this Skype lesson plan worksheet when you have Skype calls with friends or classmates, it will help you stay focussed.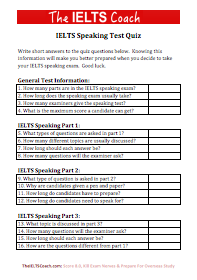 Take this quiz to see how much you know about the speaking, check the answers to make sure your knowledge is accurate.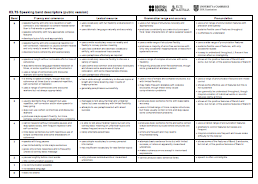 Use the IELTS public band descriptors to make sure you are including the grammar, vocabulary and structures that the examiner expects to hear.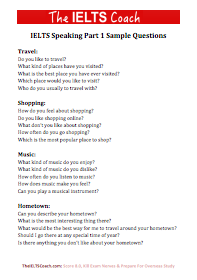 Use these part 1 questions on a variety of topics to practice giving suitable answers to common part questions.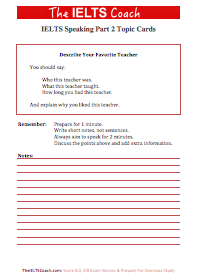 These part 2 topic cards include space to write notes as you prepare to speak for two minutes in this part of the exam.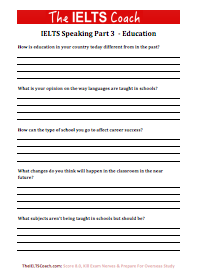 The part 3 questions here are connected to the topic cards that are shown above, use them together.



IELTS Speaking Example Videos
YouTube has lots and lots of videos with examiners and candidates going through all parts of the speaking test. Here are a few videos that I recorded for one of my other websites. I will add more as I create them.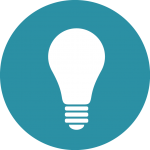 IELTS Speaking Exam Tips & Ideas
Here are a few tips for the IELTS Speaking Exam.  Also watch the video to make sure you know the important information before you do the real exam.
Watching videos and reading information about the exam will not make you a better student.  You need to take action and follow the advice given on this page.  Good luck in your IELTS studies.



Useful IELTS Websites For Speaking Materials
The internet is full of resources for the speaking section of the IELTS exam. Some online resources are very good while others are inaccurate and misleading. Here is a collection of resources that I think are useful for IELTS speaking candidates.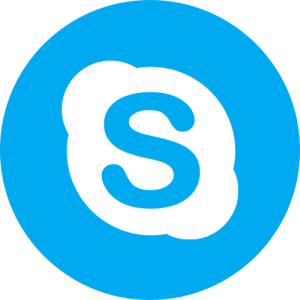 IELTS Speaking Test Practice On Skype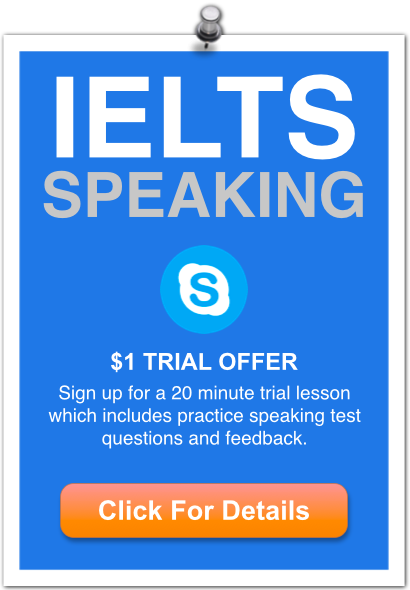 One of the hardest things for students to do is find someone to give them GOOD speaking test practice. If you study with a friend or with a Skype speaking partner you can never know for sure if you are doing well or not. Speaking with a partner and doing practice tests is good but you may not improve very quickly.
I help my students prepare for the IELTS speaking exam by providing authentic practice speaking tests with valuable feedback. All of my online Skype lessons provide specific feedback that is sure to improve your score. I am so confident that my Skype Speaking Tests will improve your speaking test performance that I guarantee it!



IELTS Speaking Resources & Books For Self Study
There are a lot of books available online and in bookstores.  Sometimes it may be difficult to know which book is right for you.  That is why I have created this small list of books specifically for the IELTS speaking exam.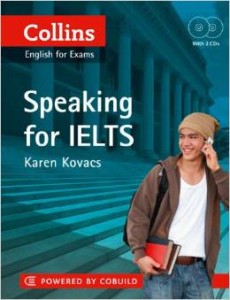 Collins Speaking for IELTS

If your speaking is preventing you from getting the score you need in IELTS, Collins Speaking for IELTS can help. Don't let one skill hold you back.
Collins Speaking for IELTS has been specially created for learners of English who plan to take the IELTS exam to demonstrate that they have the required ability to communicate effectively in English, either at work or at university. It is ideal for learners with band score 5 – 5.5 who are aiming for band score 6 or higher on the IELTS test.
Click For Details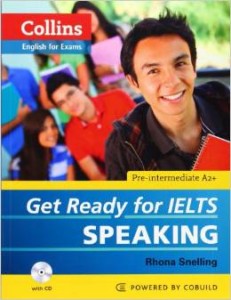 Collins Get Ready For IELTS Speaking Book

A lower-level exam practice book designed to improve the level of students who plan to take the IELTS test in the future. Collins Get Ready for IELTS Speaking is the perfect book for lower level learners who want to develop the necessary skills to perform effectively on the IELTS Speaking test.
Perfect for self-study, the series follows a guided-learning approach that gives students access to a full answer key with model answers.
Click For Details
Please leave a comment or ask a question.  If there is anything you are having difficulty with in your exam preparations, please let me know.
Also, The IELTS Coach Facebook Page is a great place to meet other IELTS students and get feedback from your peers.  Visit the FB page or leave a comment here so I can help you.
Enter your name and email address and you will be given instant access to the
IELTS SPEAKING TIPS

We value your privacy and would never spam you
Enter your name and best email address and you will be given instant access to the 
IELTS SPEAKING TIPS