What do other students think about my IELTS lessons and materials?
It is a tough journey, but worthwhile
Before I started my classes with Lee, I did an IELTS simulation and I got a 5.0. It seems just one more advertisement post, I know that. However, back home we used to say "what is good we need to share". I took my real IELTS three weeks ago after I had studied for two and a half months with Lee. Guess what? I got an overall 7.0.
Lee gave me so much advice in a strict but also friendly way. I have heard that IELTS exam is only about strategies, it is half true because, at the end of the day, if you know the strategies but you do not study them and you do not have someone watching you, all the efforts are in vain. I am glad that I found a good tutor and I got it. It is a tough journey, but worthwhile.
Debora
Brazil
Useful skills for IELTS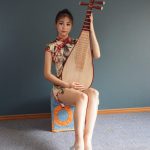 Thanks to Mr. Lee's help, I got the score that I need for studying overseas, finally.
He's a responsible and experienced English teacher. I learnt marvelous, really helpful tips for IELTS in six lessons, including the free trial lesson, especially for writing, which was my worst part.
He pointed out my main problems and gave me homework to practice and improve. It made me understand more clearly with my situation and the study process became more effective.
Most importantly, he gave me confidence in learning English. With his encouraging words and patience, I'm not afraid of speaking and expressing my ideas anymore.
Thanks again to Mr.Lee!
Phoebe
China
Good Lessons!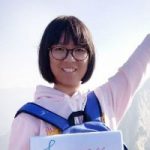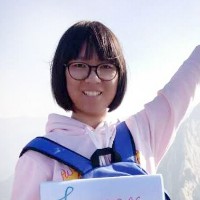 Mr.Lee pointed out some mistakes in my homework tasks and also helped me to correct them each lesson. I found a lot of problems about my writing that I need to work hard to improve my writing skill.
Rebekah
China
I learned so much!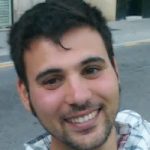 As Always Mr. Lee was ready to go out of his way to help me praticing for the Speaking part, even though i was lazy he helped me a lot.
Andrea
Italy
He made the difference
I am studying a master's degree at the University of Oxford and Lee is responsible for my English development.
I needed to score 7 in writing and 7.5 Overall. Lee has a unique technique that changes your paradigms and your way to think about the IELTS essays. I improved a lot of my skills in terms of writing and speaking, and Lee was responsible for that. I had five teachers in English and Lee is the best one in my opinion.
Ricardo
Brazil
100% recommend to take up courses and lessons with Mr. Lee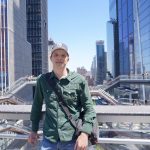 I would like to say thank you Mr. Lee for your elaborate courses and for extremely helpful lessons. I can recommend lessons with Mr. Lee because I am sure that it is a great source of information. My IELTS score is 8.0; 9; 7.0; 7.0. I am happy with this result.
When I started lessons with Mr. Lee I hardly imagined how to write an essay even in my native language but he explained to me an effective approach and gave some useful tips. I really appreciate what Mr. Lee has done for me. As a person who passed the IELTS exam successfully I recommend not to waste your time on self-studying and have lessons with a real professional.
Aleksandr
Russia
Get Rid Of Your IELTS
Thanks to Mr. Lee, I achieved my required scores in writing and speaking after a short time practicing. Before I met Mr. Lee I knew little about the exam structure, and I was surprised that following the right structure was the key to success. Mr. Lee is one of the best teachers I have ever met. He is a gentle, structured, smart, efficient, generous and well-prepared tutor.
Sometimes it is not enough to practice alone without guidance, because you would repeat the same mistakes without even noticing, regardless of your hard work. Save time, effort and money you spend on failed trials and try Mr. Lee's lessons and courses. Taking lessons with Mr. Lee was really an astonishing experience which has made a dramatic change to my English proficiency level and my life plans.
Ala
Jordan
Very useful tips for IELTS
Mr. Lee is a very capable teacher and he gave me useful tips to do the IELTS test. The online courses are very good and help the students to self-study. I really recommend studying with the online material and having some classes with Mr. Lee.
Kesia
Brazil
Efficient way to get improvements in IELTS essential skills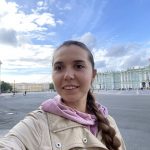 Thanks to Mr. Lee I managed to improve important IELTS skills because he is able to explain difficult things easily. He helped me in all parts of the IELTS exam including the writing part which is the most challenging one. He understands clearly what students should do to obtain their target scores.
If you follow all advice that Mr. Lee recommends you, I am sure that it will boost your score significantly. I started lessons with Mr. Lee when I had an intermediate level and after a half year of studying I got overall 7 in the IELTS General Training exam. Definitely, without his support I wouldn't have got this score. Thank you Mr. Lee for your online courses and classes! You did an amazing job for your students!
Anastasia
Russia
I hit my target!!
I was aiming for overall band 7 and above and I made it!!! I would not have achieved this without Mr Lee. He pointed out my mistakes during every lesson and made sure I did better than the last lesson. I improved my writing and speaking quite a bit after having lessons with Mr Lee.
He provided me with lots of materials and additional courses for me to practice before the test and it really made a difference! Overall, you should definitely take Mr Lee's lessons before your IELTS test and make sure you set a target!
Natalie
Malaysia
Great lessons!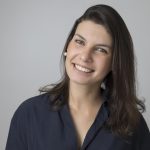 I'm so happy with my improvement after taking only 10 lessons with Lee! He is very supportive and patient. He is an expert in IELTS and provided me with lots of practice exercises and very useful tips in addition to the online courses. He covered all areas of the test using original materials such as the answer sheet so now I really know what to expect on exam day. I am confident that I will get a high score thanks to Lee! Thank you very much Lee!
Ingrid Villa
Brazil
Really Useful Information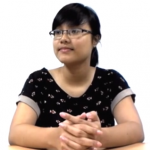 It is really useful to know what to expect in the exam. I am glad that someone could answer any questions about the exam before I did the real test.
Linh
Vietnam
Challenge Overcome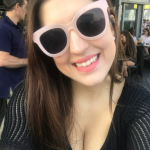 Thanks to Mr. Lee for all his help, I'm really happy because I thought that I was not able to achieve my target and I did it thanks to him! He made my IELTS experience easier, fun and the most important thing is that I did everything with pleasure and not by obligation. I have studied in three schools that are supposed to be the best here in Melbourne, however, Mr. Lee's lessons and teaching methods are incomparable! Thanks for the experience and all the knowledge!
Kinberly
Brazil
I recommend the IELTS coach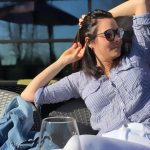 I am so thankful to the IELTS coach program because it helped me a lot to achieve my IELTS goal. After I took classes with Lee I was able to improve my grades in all four skills. I could see so much improvement in a few weeks.
I believe his tips and support were the key for my results. He was also really flexible with his schedule. As a result, I highly recommend the course for any IELTS student that wants to succeed in the IELTS exam.
Marina
Brazil
Thank You Mr. Lee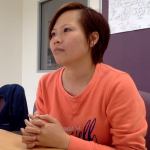 Getting help from someone else helped me see exactly what I was doing wrong. Mr. Lee gave me very specific feedback that showed me how to improve my speaking test responses.
Hop
Vietnam
Thanks for everything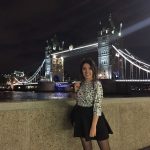 Mr. Lee is the most professional teacher I've ever met. He gave a lot of homework to help me to improve my English skills and checked them carefully. What is more, he is an encouraging teacher which is extremely important. I would sincerely thank Mr. Lee from the bottom of my heart, he not only guided me in my writing but also supported me mentally. Thank you really. I am so lucky.
Merve
Türkiye
Amazing IELTS Help!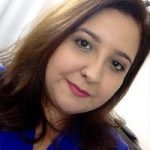 Lee's classes are amazing! I feel confident and prepared for the IELTS test thanks to his dedication and expertise.
Lais
Brazil
Excellent IELTS Expert
Many thanks for all support! Lee was able to highlight my weaknesses and we could focus on them. He was always well-prepared, ready to help and improve my English skills. We used our time effectively and we focused always only on the topic. Taking mock exams as a study method was excellent, especially for speaking. I can recommend him if you want to improve your IELTS skills.
Attila
Hungary
I wish I studied with Lee sooner!
For those who are struggling with IELTS and learning English in general, I'd like to introduce Lee who is the teacher who helped me conquer IELTS. He is a professional teacher with well-rounded knowledge about the language.
What impressed me the most is that he dedicated so much time to IELTS and therefore can give advice about both the big picture and every detail that matters. After taking months of classes with Lee, my speaking score grew from 6 to a steady 7+. I really wish I could have had classes with Lee earlier. Thanks a lot for your help, Lee!
Jason
China
Thanks for the support
Mr. Lee is always well prepared for the lessons. We saw nice and important tips about the writing 1 and 2. He corrected my homework and also gave me some advice about the reading test. Thank you for the lesson and especially for your help and support. 🙂
Anna
Brazil